Our Company

GEM knows that running an organization is difficult. We know what the huge upfront costs of the latest technology can do to your bottom line. We understand how difficult it is to staff appropriately throughout the year, especially if you have a major convention. At GEM, we accelerate your organization so you can focus on Mission, not Logistics. Our professionals have a vast experience overseeing events domestically and around the world. From senior management to marketing professionals and senior project managers, we look forward to fulfilling your needs by managing the elements of logistics and production for your next event.
Meet our Advisors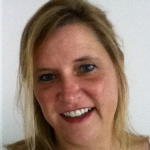 Catherine Root
Director, Incentives, Groups and Events
Catherine joined DePrez Travel Bureau, Inc. in 1995. After graduating from the Wilma Boyd Career College, she worked for the Automobile Club of Rochester for 10 years where she worked through the ranks learning all aspects of travel planning from airline reservations, vacation travel , group travel and touring. As the Director of Incentive, Groups and Events, she oversees the division which arranges all types of group travel including group airline reservations, motorcoach tours, family reunions, corporate incentive & recognition events, association meetings & conferences and custom specialty tours. She takes a very hands-on roll and continues to actively plan and coordinate many events for clients in addition to leading her skilled team. Catherine has traveled extensively during her career throughout the US, Canada, Mexico, Caribbean and Europe.
Area of Expertise: Incentive travel, custom tours, special events, all aspects of transportation
Fun Fact: Catherine was the first travel planner in the world to approach Ironman Worldwide to develop a custom spectator program centered around the Ironman Championships in Kona, Hawaii as part of a corporate incentive event. The VIP program has been a huge success creating a very memorable and motivational experience for the participants.
Get In Touch
---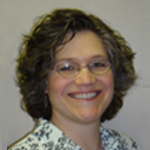 Karen Hein
Director of Event Services
Karen Hein is a 32 year veteran of the housing industry with 22 years at DePrez Travel. She holds a degree in Hotel Management from Paul Smith's College and worked for 12 years in the hotel industry with Holiday Inn, Marriott and Hilton Properties. From Reservations Manager and front office management in the hotel industry to Director of Housing Services at DePrez, Karen has trained on all operating systems and aspects of customer service.
Area of Expertise: Conference registration, customer service, site building, room block management, block procurement
Fun Fact:
Karen was on a crew that rebuilt a cottage and can do plumbing, electrical, drywall, etc. She's also an expert on a compound miter saw!
---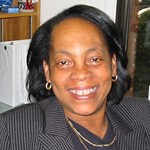 Pat Goode, CTA
Senior Meeting Planner
Pat joined DePrez Travel over 10 years ago and brings a wealth of knowledge to the team. Pat has extensive experience in planning meetings, specializing in meeting logistics, supplier negotiations, destination management and reporting. Prior to her employment with DePrez, Pat was a self-employed insurance agent for 20 years. Her role included sales of various insurance products, servicing not only her 2400 accounts but also accounts of other agents.. Pat holds a BA degree from St. Leo College, Tampa, FL.
Area of Expertise: Hospitality events, kick-offs, VIP management
Fun Fact: Pat is a veteran of the US Air Force where she served for six years and was awarded several medals!
---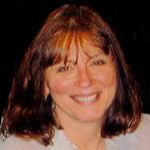 Gwen Brennick
Group Specialist
Gwen is a graduate Fredonia State University with a Bachelors Degree in Art and attended Monroe Community College for their Tourism and Travel program. She lived and worked in Hawaii as a teacher for 17 years before moving back to New York. For the past 16 years, Gwen has worked at DePrez Travel Bureau as a group and incentive travel coordinator, traveling with groups to Germany, France, Ireland, Mexico, Canada and many destinations throughout the Caribbean and across the United States. Along with corporate groups she has worked with special interest groups, goodwill ambassadorial groups, student study groups, family and church groups. Gwen has also traveled to England, Scotland (including the Outer Hebrides), Italy, Denmark, Amsterdam, and to all 50 states in the U.S.
Area of Expertise: With her years in the Hawaiian Islands and her many return visits, she is our Hawaii expert. New Orleans is a second home to her; she has lead a group there yearly to the annual French Quarter Festival for the past 10 years. Through work and travel, Gwen also has extensive knowledge of France and Ireland.
Fun Fact: Gwen loves zip lining and stand-up paddle boarding.
---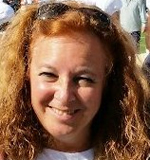 Jody McShea
Director, Groups and Incentives
Her love of travel is what brought her into the travel industry 5 years ago. She currently specializes in incentive and group travel in addition to working with events brought into the local Rochester area. Going the extra step to provide excellent customer service and taking every detail into consideration is important to me, allowing the client to enjoy their trip without the worry.
Area of Expertise: Cruises and Disney World
Fun Fact: Jody recently welcomed her first Grandchild into the world!
---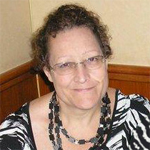 Tammie Vandermeulen
Meeting Specialist
Tammie attended Oklahoma Wesleyan University for early childhood education with a concentration in music. After teaching for 3 yrs. and managing a florist for 10, she moved into the hospitality industry, working as front desk clerk and a night auditor. She graduated with honors from the Travel and Tourism Program earning a Travel Agent Proficiency (TAP) Certificate and came to DePrez 14 years ago as a Groups and Incentives Planner. Tammie managed all company websites and intranet sites for 10 years and was also lead agent on our social media sites and e-marketing campaigns. She brings knowledge of the travel industry and a wealth of marketing ideas.
Area of Expertise: IT guru, knowledge on all facets of the group industry including incentive planning, groups, meetings and convention management
Fun Fact: Tammie is a Certified Master Judge with the Kansas City BBQ Society!
---
THE GEM BENEFITS
Staffing and services customized to meet each individual organization's needs.
A broad spectrum of expertise covering all the disciplines required to run an effective event.
Improved staffing and resource allocation, giving each organization access to specialized resources – just what you need when you need it.
Proven best management practices and best-of-class resources and technologies.

Efficiencies derived from leveraging shared resources, including office space, equipment and technologies.
Improved buying power since purchases can be leveraged across multiple clients.
Reduced business risks because GEM takes on many of the insurance liabilities associated with your event.

Greater member satisfaction resulting from the professionalism and responsiveness of staff who understand the importance of placing members first.
Freedom from daily operations that allows Boards to maintain their focus on mission and strategy.
Integration of innovative strategies and ideas, stemming from the input and experience GEM has gained from working with multiple industry and professional organizations.
Scalability to accommodate organizational growth or contraction over time.

Let us plan a perfect solution for your next event.


Contact Us for More Information: